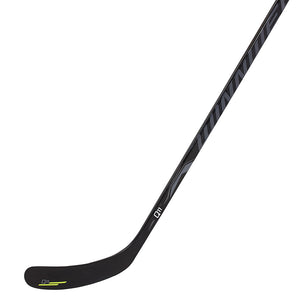 Product Details
There is no hiding the quality of this full ProCarbon 3K weave stick because it is out on display for everyone to see, the Natural gel coat is completely transparent, clearly displaying the full stick length one pieice carbon weave. This stick is by far Winnwell's finest yet, we love the durability and balance of Winnwell's stick lines but this is quantum leap forward now easily competing with the top three best offers.
The Q11 is balanced forward and low, at just 445g it places in the super light class of the Supreme 1S and RBZ. 
Full length tack grip and box convex shaft give the ultimate stability and control. 
Weight: 445 grams
TECHNOLOGY: Trigger Grip Technology, Pro Flex Technology, Extended Pro Taper, True 3K Carbon
PS119
Delivery & Returns
---