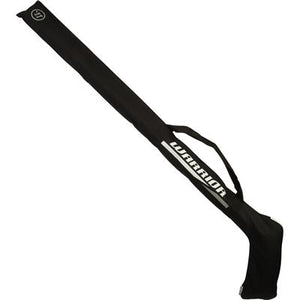 Product Details
Brand new for 2019, Warrior Hockey and MonkeySports have brought out a stick bag specifically for today's hockey player.
Starting with the design, the stick bag will hold up to three player hockey sticks.

For the construction of the bag, it is made of high-grade waterproof material to further protect your sticks from the wear and tear from travel.
In total, the Warrior Pro Hockey Stick Bag is 75 inches in length. Lastly, a shoulder strap centered in the middle of the bag helps makes transportation even easier!
If you are the type of player who wants a larger stick bag to protect your sticks on the way to your next game, the Warrior Pro Hockey Stick Bag is for you!
Delivery & Returns
---