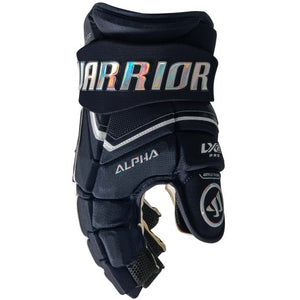 Product Details
ALPHA LX2 PRO GLOVES
HYBRID TAPER FIT The Hybrid Taper Fit allows the glove to perfectly fit the natural shape of the back of the hand, increasing protection and providing incredible freedom of movement.
PRO CUFF Expands the freedom of movement when embroidering and at the same time protects the wrist from blows.
BUTTERSOFT FEEL Due to the extremely high-quality materials, the movable thumb, the butter-soft palm and the new anatomical shape on the back of the hand, the glove can be used directly - without long "break-in".
TRI-LAM WITH SPACE SHIELD
Three layers of protective padding with different densities of HD, VN and IXPE pads. These, combined with the edge-moulded "SpaceShield" plastic inserts on the back of the hand, as well as the plastic inserts on the cuff and fingers, offer you maximum protection!
PRO PALM X
The new AX Suede Pro palm with textured grip surface is the best mix of durability and pro feeling.
WARTECH FNC Liner
The breathable Polygiene lining prevents bacteria and germ formation. Dries faster than conventional liners for a cool feel.
Delivery & Returns
---