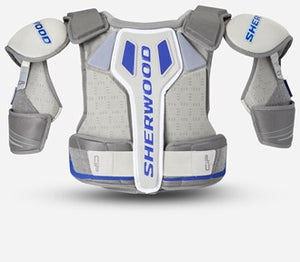 Product Details
Viconic Impact Protection - 3D molded, ultra resilient material designed for repeat impacts in the sternum. Its patented structure allows for superior airflow and movement without sacrificing protection.

Customizable Impact Protection - Customizable and removable components that allow for a personalized fit and protection level. Customizable pieces include the belly pad, an adjustable bicep height, the location of the shoulder cap, an adjustable/removeable additional bicep pad, adjustable rib strap length, and an adjustable/removeable rib segment.

Comfort Wrap - Added comfort in the under arm region which minimizes friction that may cause discomfort.

COP-r29 - Anti-microbial liner that is scientifically proven to reduce bacteria and microbes which cause odor. Copper particles are embedded within the fabric's yarns that remain effective over the lifetime of the pads to ensure that bacteria doesn't last.

E-Flow Foam - An all new flexible foam that aids in mobility and promotes air flow.
Delivery & Returns
---