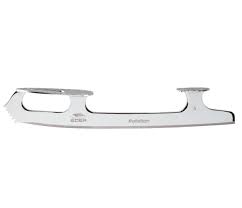 Product Details
 Edea blades designed to match perfectly our Motivo and Overture boots.
A shiny Chrome finished blade, with a flatter profile specifically designed for the skater looking to perfect basic skills including single jumps.
Made from high quality Carbon Steel with 8' Rocker and ½'' Radius of Hollow.
4 slots for more accurate blade mounting with countersunk holes for secure mounting. Braze welding for extra strength.

Delivery & Returns
---