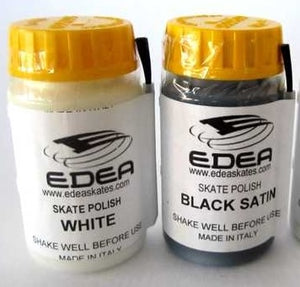 Product Details

Features
EDEA Skate Polish:
EDEA is helping you to keep your boots clean and look like new at all time as a True professional skater.
Opaque watercolor polish designed to repair scratches and streaks on the upper.
Clean the boots with water and soap and then apply the product using the special brush or dip a sponge in the polish, squeeze off the excess and gently blot the area.
No brushing or polishing required.
Delivery & Returns
---