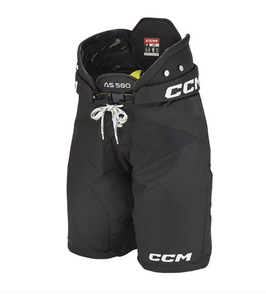 Product Details
Construction - MAX COVERAGE ASD (ANATOMICAL SHIELD DESIGN) - New ASD construction is engineered to offer the highest quality protection.

Adjustment - INTERNAL BELT + 1" ZIPPER - The inner belt allows you to find your perfect fit and keep the pants in place during play while an extra 1" extension means these pants can grow with the player.

Kidney - MOLDED PE CAP + SUBLIMATED COMFORT LINER - Trustworthy impact protection with maximum comfort.

Hip - JDP HIP CAPS - Elite-level hip cap disperses impact force away from hip joint.

Back Protection - EXPOSED FOAM SPINE + SEAMLESS TRANSITION TO TAILPAD - Competitive-level spine protection and enhanced comfort tailpad that flows into the pants seamlessly.

Thigh Guards - FLOATING MOLDED PE PLASTIC CAP + PE FOAM - Reliable protection with a fl oating thigh guard so pant legs can be custom embroidered.

Shell - PREMIUM 400D NYLON WITH HIGH ABRASION RESISTANT SIDE PANELS + INNER LEG ZIPPER - Premium Nylon for maximum durability.
Delivery & Returns
---