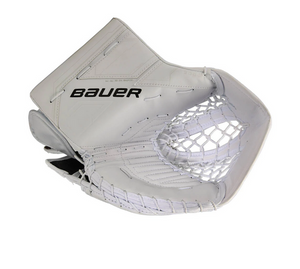 Product Details
Coverage 
CATCHLITE MATERIAL: Palm and T-TRAP material for easy opening and closing- making sure no pucks bounce out after a save.
Protection
CATCH-GRIP+ PALM LINER: Interior grip material for enhanced control in the Fingers-To-Thumb catching position, to create a glove best suited for goalies who catch in this manner.
Range of Motion 
New ROM (range of motion) wrist strap for comfortable wrist articulation and control. Adjustable for a lower lock on the wrist.
Delivery & Returns
---