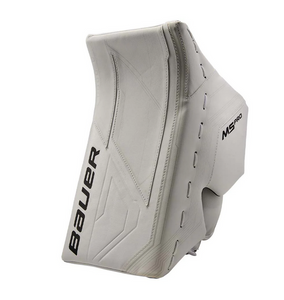 Product Details
Designed as a one-piece blocker board for maximum coverage, this is for the goalie who needs the most blocking surface and rebound pop possible. 
RANGE OF MOTION (R.O.M) CUFF
Blocker cuff designed for comfortable wrist articulation and control. Allows the goalie to easily get the blocker in the right position.
NASH PALM
14.5" palm dimension allows the goalie to fully adjust their fit and be comfortable.
REINFORCED BLOCKER BOARD
One Piece High Density foam provides for control and support in the side plate.
Delivery & Returns
---