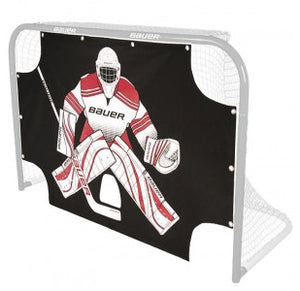 Product Details
The Bauer Pro Sharpshooter Trainer helps players perfect their goals, with a solid construction designed for 4'x6' hockey nets.
It uses polyester for a high level of durability, so players won't snipe pucks and balls through the "goalie."
The Pro Sharpshooter features a steel bar at the base to keep the trainer grounded.
Attachment is easy with 10 bungee cords wrapping around through the metal grommets in the Sharpshooter.
Delivery & Returns
---