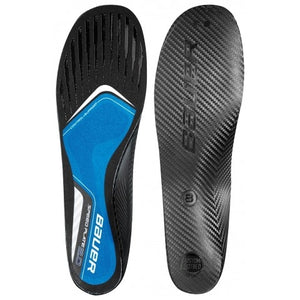 Product Details
FEEL THE ICE AND FLY
Increasing your surface contact with the foot and blade, as well as reducing negative space, gives you more control for faster acceleration.
BALANCING ACT
The best skaters have the best balance. With SPEED PLATE, you can align your center of pressure directly over your blades for enhanced balance and improved stability.
STABLE AND STEADY FORCE
Find solid footing and skate with stability in the footbed that fits the shape of your foot perfectly. Get the control you need to stay on top of your game all season long.
TIME AND TIME AGAIN
Your foot shape can change over time. SPEED PLATE is thermoformable, allowing you to remold and reheat countless times for full customization and a precision fit.
Recovery Alloy technology for on-the-spot customized fitting
Grip applications for foot stability and reduced slippage
Mid-density top foam covering in high impact landing zones
Easy trim and fit with cut-line indicator
Thermo-chromatic print applications for easy to customize guidelines
Delivery & Returns
---